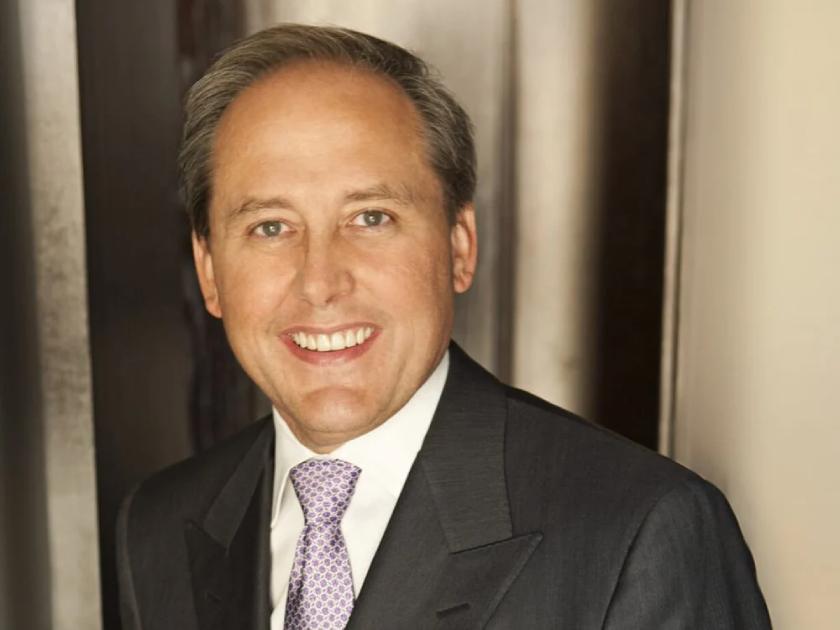 Meet Dr. White
Dr. Steven J. White is a Dallas, TX double board-certified plastic surgeon offering cosmetic and reconstructive surgery for the breast, face, body, and skin. A perfectionist who constantly strives to improve his surgical craft, he is not happy until he knows he has done his best. Dr. White is one of the few plastic surgeons in the United States certified by both the American Board of Plastic Surgery and the American Board of Otolaryngology, Head and Neck Surgery. Consistently listed as a Top Doc by D Magazine, a Texas Super Doctor by Texas Monthly, and ranked among the world's top surgeons, Dr. White is considered renowned in the field of plastic surgery.
Unmatched Excellence
Dr. Steven J. White is guided by a principle he learned at an early age: "If you are going to do something… do it right." This simple philosophy has served him well both academically and professionally throughout his life. Raised on a ranch in Central Texas, he was influenced by both Texas and European culture. His interest in art stems from his European travel as a youth. Medicine was a natural career choice since it allowed him to pursue his love of science with his desire to help others.
Specialties and Skills
Dr. White focuses his Dallas, TX plastic surgery practice on cosmetic and reconstructive surgery for the breast, body and face. This includes breast augmentation and breast lift surgery, as well as tummy tuck, liposuction and body contouring for the arms, buttock, hips, and thighs. A master at his skill, he uses his artistic eye to naturally and gracefully transforms patients that undergo facial surgery. He creates gorgeous, lasting results during facelift, brow lift and rhinoplasty surgery. His private practice also offers skin rejuvenation using a number of nonsurgical treatments to reverse the hands of time. Procedures such as BOTOX, fillers, laser skin resurfacing, and chemical peels, allow patients to regain their youthful glow without having to undergo a surgical procedure
Education and Training
Dr. White has distinguished himself among his peers at every level of his academic career. He graduated Phi Beta Kappa from Baylor University with Honors and later graduated Alpha Omega Alpha from Baylor College of Medicine with Honors. Alpha Omega Alpha, or AOA, is considered the "Phi Beta Kappa of medical school." It is a medical honor society that recognizes the top ten percent of medical students in the nation. Dr. White was further recognized for his achievement in medical school by his selection for Basic Science Honors, a distinction reserved for the top students in each class.
Ongoing Training
His interest in surgery grew from his fascination with human anatomy. Dr. White's surgical career was shaped by many highly acclaimed surgeons. While in Houston, he was honored to have trained and operated with two of the most famous surgeons of our time: Dr. Michael DeBakey and Dr. Denton Cooley. During his many years of surgical residency in two specialties, he was also fortunate to have trained under several world-renowned plastic surgeons. Dr. White is board certified by both the American Board of Plastic Surgery and the American Board of Otolaryngology, Head and Neck Surgery. He dedicated 8 years to residency training (after medical school) in order to be fully trained in both specialties. Dr. White received his training in Otolaryngology (ENT or Ear, Nose, and Throat Surgery) at UT Southwestern Medical Center and Parkland Memorial Hospital in Dallas. He then returned to Baylor College of Medicine in Houston for his residency in Plastic and Reconstructive Surgery.
Memberships
Dr. White is a member of the American Society of Plastic Surgeons and a Fellow of the American Academy of Otolaryngology – Head and Neck Surgery. He is also a member of the Double Boarded Society as well as numerous other medical societies.
Steadfast Commitment
A commitment to be the best. A surgeon whose primary goals are patient safety and natural appearing results. These are the hallmarks of Steven J. White M.D. and USA Plastic Surgery. Known for his expertise in plastic and reconstructive surgery, Dr. White believes there are no shortcuts to knowledge and experience. We welcome you to come meet Dr. White in person at his Dallas cosmetic surgery practice located at Texas Health Presbyterian Hospital, which has been recognized as a Top 100 Hospital of America.
Privileges