Rhinoplasty – Revision
Conveniently located to serve the areas of Dallas, TX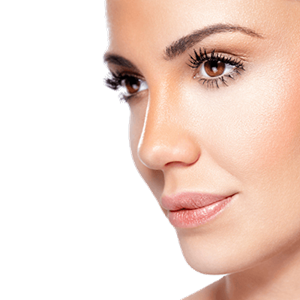 Rhinoplasty is one of the more complicated plastic surgeries, so some patients may receive poor results from an inexperienced surgeon. Dallas plastic surgeon, Dr. Steven White is board certified by the American Board of Plastic Surgery and the American Board of Otolaryngology, Head and Neck Surgery, which means he has the appropriate education and training to perform excellent revision rhinoplasty. Dr. White has successfully performed many simple revision surgeries and more complex procedures that include bone and cartilage grafting.
Before and After Photos
Surgical Technique
Full Rhinoplasty Revision
Revision rhinoplasty can be a complex surgery, so Dr. White usually performs it with an open approach so he can visualize and reach all areas of the nasal structure. The skin is separated from the cartilage and bone that make up the support structure of the nose. Dr. White will correct the problems from the original rhinoplasty and then shape the nose to a normal structure. If needed, Dr. White may remove cartilage or bone from another part of the patient's body to supplement the structure and framework of the nose.
Touch-up Rhinoplasty
Many patients are mostly satisfied with their rhinoplasty, but want a small imperfection, such as a bump, fixed. Dr. White also performs touch-up revision rhinoplasty for patients who find the results of their rhinoplasty have adjusted over time. Dr. White continues to work with his patients until they are completely satisfied with their surgery.
During/After Surgery
Dr. White performs revision rhinoplasty surgery in an accredited surgical facility with the patient under local or general anesthesia. The surgery may be less than 1 hour for minor touch-ups or longer for a complete reconstruction. Dr. White will place the nose in a splint after the surgery to keep the bones and cartilage in place during healing. Patients will have swelling and bruising around their nose and eyes for 1 – 2 weeks after the surgery.
Expected Cost
Dr. White will be able to discuss more accurate price estimates during the initial consultation, as well as financing and health insurance coverage.
Perfect at Last!
Revision rhinoplasty ensures that every patient has the nose they desire, even after a less than perfect original nose surgery. Dr. White excels at minor rhinoplasty revisions as well as major reconstructions. Patients who are unhappy with their rhinoplasty should consider trusting Dr. White, a specialist in plastic surgery as well as otolaryngology surgery, for revision perfection.