The Joule Hotel – Dallas, TX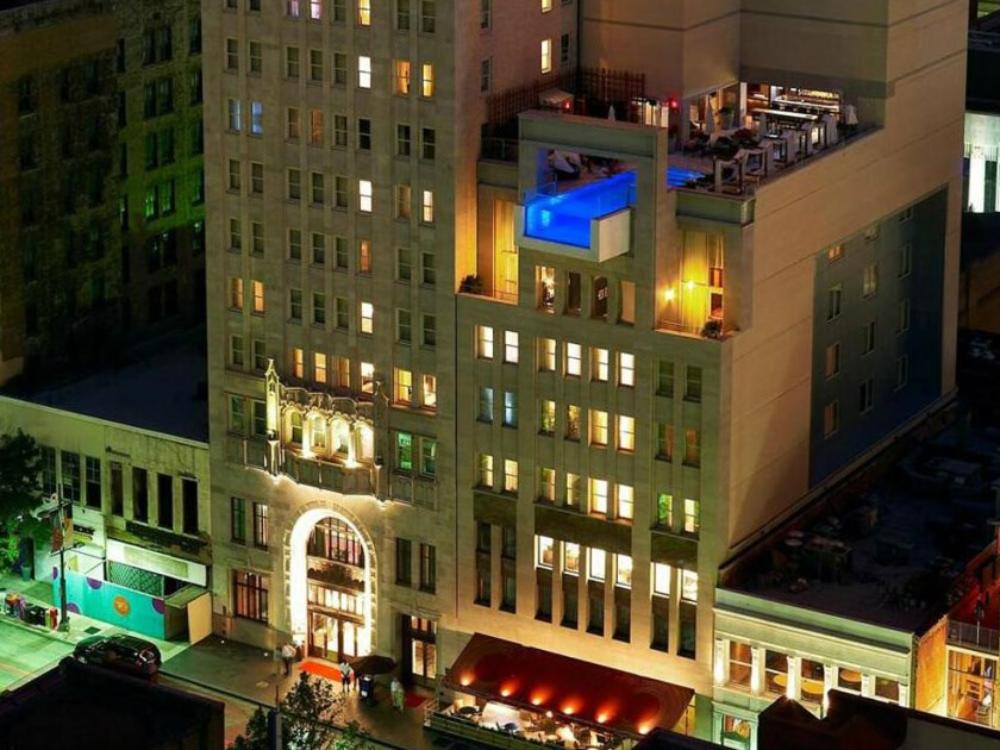 The Joule Hotel in downtown Dallas is anything but a standard hotel with unique features and luxurious accommodations for guests to explore and enjoy.
About The Joule Hotel
The Joule Hotel in downtown Dallas combines the historic architecture of a 1920's Dallas landmark with contemporary design for a unique hotel. Guests can explore the impressive art collection within the hotel or walk to the nearby Dallas Arts District. The hotel was recently remodeled to provide impressive guestrooms, a new spa by ESPA, a TASCHEN library, artisanal coffee at WEEKND, and the modern Texas brasserie CBD Provisions. Guests also have access to the stunning rooftop pool and a 24-hour fitness center with top of the line equipment. The staff at USA Plastic Surgery recommends The Joule to anyone looking for a vibrant, exciting stay.
Location
The Joule Hotel
1530 Main St
Dallas, TX 75201
Phone: 214-748-1300
Driving From The Joule Hotel Dallas