About W Dallas – Victory Hotel – Dallas, TX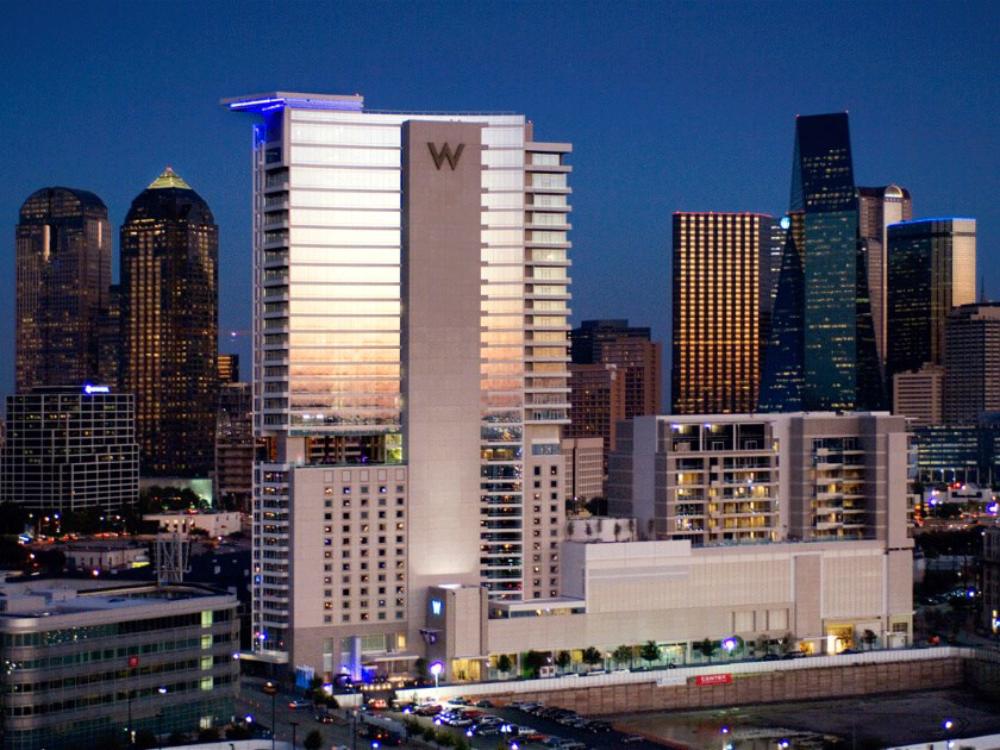 W Dallas – Victory Hotel is the best choice for guests who want a modern Texas experience in uptown Dallas, an area alive and bustling day and night.
About W Dallas – Victory Hotel
W Dallas – Victory Hotel goes for the "Wow" factor with modern cowboy décor and plenty for guests to enjoy in and around the hotel. The W is right by the American Airlines Center, so USA Plastic Surgery tells all guests to check what concerts and sporting events will be at the newest and biggest entertainment venue in Dallas when they're in town. The unique Whatever/Whenever service means the staff will fill any legal wish their guests can make. Be seen at WET, the infinity pool on the 16th floor and enjoy meals at Cook Hall, a modern American gastro pub. Guests can relax with a service at the on-site Bliss Spa or enjoy the high-end shopping in uptown.
Location
W Dallas
2440 Victory Park Ln
Dallas, TX 75219
Phone: 214-397-4100
Driving From The W Dallas