Lower Body Lift
Conveniently located to serve the areas of Dallas, TX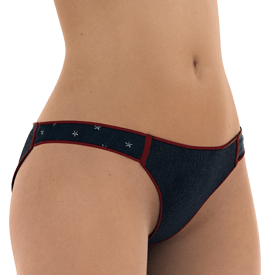 A lower body lift, otherwise known as a belt lipectomy, shapes the mid and lower body to restore a tighter look and feel to the abdomen, lower back, buttocks, hips and thighs. Dallas, TX plastic surgeon, Dr. Steven J. White, is a body contouring specialist who often performs this procedure on patients who have lost a significant amount of weight. He carefully and precisely removes loose and hanging skin that sags due to the skin not shrinking back to a normal appearance along with the weight loss. For many patients, this is another planned step in their weight loss transformation to help them complete their final aesthetic dreams. After a lower body lift, patients are extremely pleased with their new body and have a renewed sense of self-confidence.
Before and After Photos
Best Candidates
A lower body lift is considered a major surgery. Patients that undergo this procedure, in most cases, are those who have lost about 100 pounds of weight or more. Our dedicated team performs this surgery on men and women who are close or at their goal weight, and requires that the weight loss be stabilized. The best candidates are those who meet these qualifications, and who have sagging, loose and hanging skin around the stomach, lower back, hips, buttocks and thighs.
What to Expect
Sometimes called a belt lipectomy, a lower body lift uses an incision that is made around the belt area surrounding the lower torso. This is referred to as a circumferential incision, as well as a lower body lift 360. The incision is extended to the buttocks and thighs. During surgery, our surgeon trims away and removes loose and sagging skin, and uses liposuction to remove isolated pockets of fat. The remaining skin is lifted up and secured with sutures. Several surgical techniques can be incorporated, including a tummy tuck, thigh lift, butt lift and liposuction to complete a full lower body lift. In addition, there are also cases where fat taken from liposuction is reinstated into the buttock to create a fuller effect due to a deflated backside as the result of weight loss.
Lower Body Lift Recovery
In many cases, this procedure will require an overnight hospital stay. The surgery can last 5 to 8 hours depending on the number of procedures performed. The recovery for this surgery is slow. In addition to extensive incisions, the body and skin need adequate time to adjust to their new positions. Most patients can return to light activities within 2-3 weeks, but it could take up to a full year for the final surgical results to appear normal.
Complete Your Transformation!
Our acclaimed surgeon has the credentials, experience and training to create outstanding body contouring results. If you have lost a significant amount of weight and are ready to transform your lower body, we encourage you to call our office today to schedule your consultation.