Body Contouring
Conveniently located to serve the areas of Dallas, TX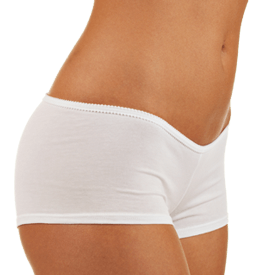 Body contouring is a specialized surgery that involves removing excess skin, and tightening the remaining skin for a taut, more youthful appearance. It is common for patients that have areas on the body that droop, sag, or have wrinkles due to weight loss and aging. Dallas, TX plastic surgeon, Dr. Steven J. White, is regarded as a body contouring specialist who employs advanced surgical techniques to address problematic areas of the body and create a smoother, sleeker silhouette. During body contouring surgery, underlying skin tissue is reshaped, fat is purposefully removed, and sagging skin is trimmed. Advances in the medical field have allowed surgeons to achieve impressive results, which are often life transforming for the patients involved.
Before and After Photos
Surgical Procedures
Body contouring is performed to allow patients to tighten, reshape, and contour areas of the body that patients are not happy with. Applicable locations include the arms, breasts, abdomen, thighs, buttocks, knees, and flanks. It is also applied to the face and neck. To minimize infection and increase the likelihood of success, surgeons typically will contemplate a variety of procedures to be grouped together into one single surgery when necessary.
During/After Surgery
The overall surgical technique varies for each unique patient case. Traditionally, body contouring includes removing extra skin and shaping the underlying tissue with liposuction to remove fat. The duration of the surgery will depend on the case, and a hospital stay may be required to ensure healing and safe recovery. Most patients find that the recovery from this surgery is challenging, but visible improvements are likely seen early on to increase self-confidence in most patients, making the surgery well worth the effort.
Expected Cost
Factors such as hospital stay, number of procedures performed, and extent of the surgical complexity make the price vary for each individual patient. During the consultation, our dedicated team will provide a personalized surgical plan to ensure we commit to excellence in completing our patient's goals.
Body Contouring FAQs
Procedures I Can Combine?
Procedures are grouped and timed in steps according to each patient's personalized surgical plan. Our doctor considers patient health, body areas, and many more implications to thoughtfully ensure the patient will receive the best results for their effort. Common procedures to be combined are grouped with either the upper body areas, or lower body areas. This staging reduces the overall surgical risk of complications. 
The Ideal Timing?
The ideal timing for body contouring is after significant weight loss, or after patients have come very close to completing their targeted weight. Body contouring should be pertinent only to people who are not planning on becoming pregnant in the future, as the effect of the surgical toning will be minimized. 
Mommy Makeover Procedure?
A mommy makeover is a term that labels a combination of body contouring procedures that are applied to areas of the body most affected by pregnancy, childbirth, and nursing. This includes the breasts, abdomen, hips, thighs and buttock. In some cases, labiaplasty is also featured as a part of a mommy makeover. 
Will There Be Scars?
Like most major surgeries, body contouring may result in some scarring. Most patients see the scars heal and become irrelevant, as our talented surgeon attempts to hide the incisions in areas of the body not commonly visible. A skilled body contouring plastic surgeon will consider scarring carefully in the overall surgical plan, and result in placing surgical incisions inconspicuously. Post-surgical care and topical solutions are also provided to result in a quicker, healthier healing process. Scars fade and blend with natural skin tone as time passes.