USA Plastic Surgery – Steven J White MD
Conveniently located to serve the areas of Dallas, TX
Dr. Steven J White MD – Precision Plastic Surgery
Hi, I'm Dr. White, and I do things somewhat differently.
"I believe in precision surgery."
Steven J White MD
I don't promise perfection … but I won't quit … until it's as good as your body allows me to get it at that time. Exceptional results can be achieved … but it requires different techniques … and a willingness to take the time necessary … to get that extra special result.
If you apply precision surgery … and take the time to do a better operation … what I have found is that you can have less tissue trauma … which means less bleeding, less bruising (typically no bruising) … less pain … and easier, faster recovery … with better results with less chance of a problem.
And I believe it's worth the extra effort. In fact, most of my patients are off pain pills in one day, and they're only taking Tylenol the day after surgery … with very little (if any bruising) … which is really surprising if you think about it.
"Doing one thing well is not that hard to do."
"Doing everything well … is extremely difficult."
Steven J White MD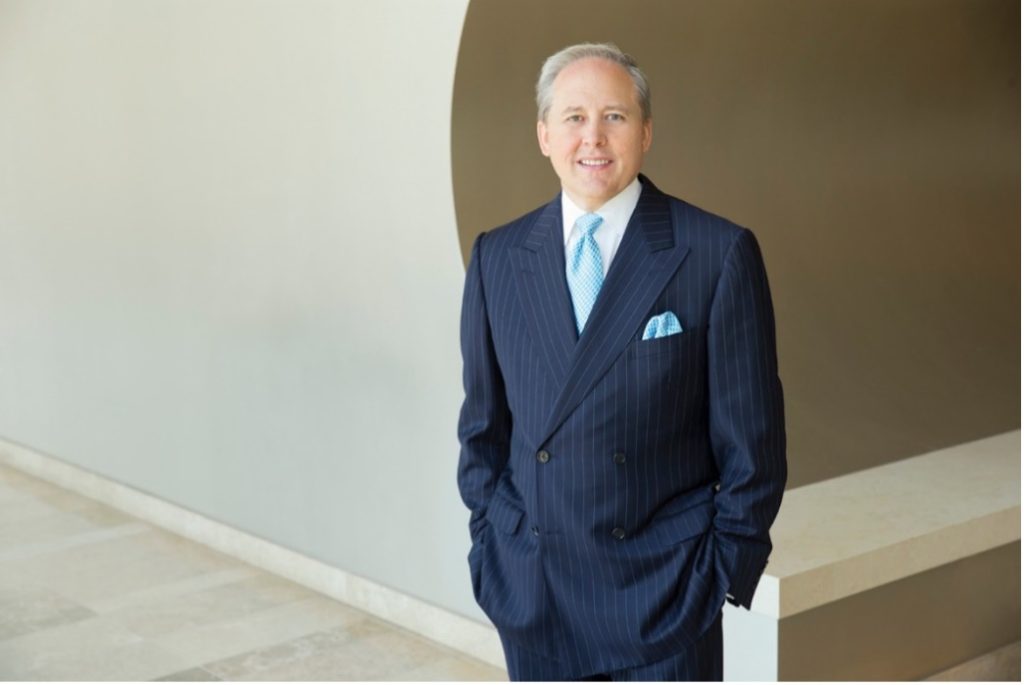 USA Plastic Surgery Videos – Dallas, Texas TX — Dr. Steven J White MD
That's a bit of a bold statement. I learned many years ago that … if you're going to do something, do it right … or don't do it at all. And I've dedicated my life to being the best that I can be. Let me help you understand how I got there.
Dr. Steven J White MD – Trained by "The World's Greatest Surgeon"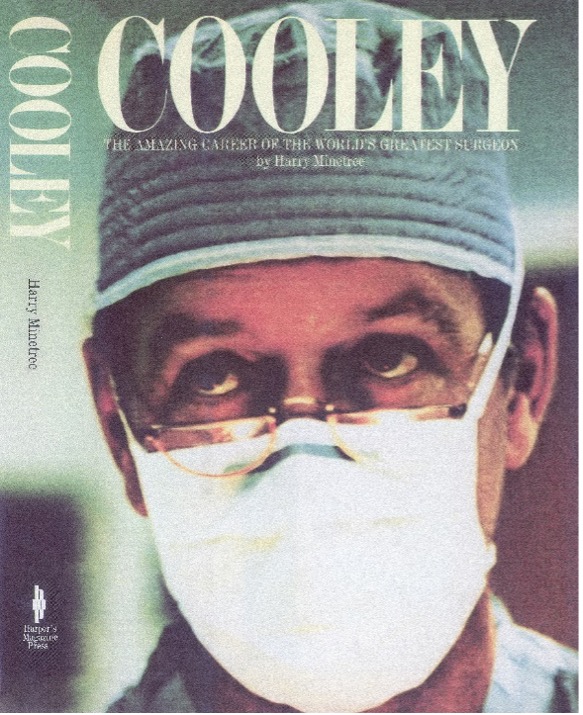 Cooley: The Amazing Career of the World's Greatest Surgeon
I was very fortunate to have been selected to work with Dr. Denton Cooley … one of the most famous surgeons in the world … while I was still in college.
At that time, I got to operate at the Texas Heart Institute all day, every day, for an entire summer. It was really fun because I learned not only how to close the leg but also first assist and cannulate the heart, and it was just a remarkable experience for a college student.
"I LEARNED HOW TO OPERATE … BEFORE I EVEN WENT TO MEDICAL SCHOOL!"
Michael Duncan MD | Steven J White | Denton Cooley MD
Texas Heart Institute – Houston, Texas | August 1983
In fact, I'll never forget the day when I was operating with Dr. Cooley, and he was wearing a headlight. They took the veins from the legs to bypass the heart, and he looked down and his headlight went up and down the leg, and he looked at the nurse and he said, "Who sewed that up?" And the fellow that was there looked at Dr. Cooley and said, "He did. He did."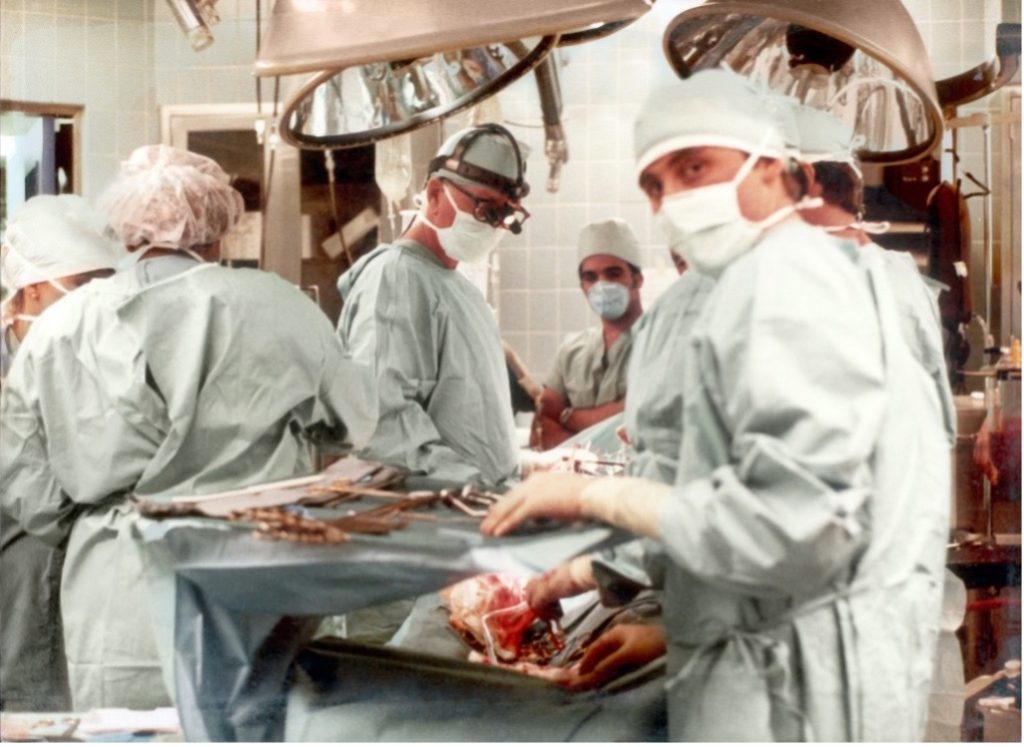 Open Heart Surgery – Texas Heart Institute – Summer 1983
Dr. Denton Cooley (background) with headlight
Steven J White (foreground) — operating while still in college!
Dr. Cooley was quiet for a minute, and he said, "Well, good. That's the way I want it done from now on." And I thought … "Wow, what a great moment." So, it was a tremendous experience to have learned from one of the best in the world.
Dr. Steven J White MD – Trained by two Best Heart Surgeons in the World
Cosmetic Surgery Videos – USA Plastic Surgery — Dallas – Fort Worth, Texas TX
Later, when I went to medical school at Baylor College of Medicine, I had an opportunity to work with many world-renowned surgeons … including Dr. Michael DeBakey … the other most famous heart surgeon in the world!
I knew early on that I wanted to be a surgeon … but I also knew that I wanted to do plastic surgery because to me … it's the perfect blend of art and medicine.
I felt that the best training for plastic surgery was to become the expert on the head and neck and facial plastic surgery … BEFORE I went on to learn about plastic surgery for the rest of the body.
Dr. Steven J White MD – Double Board Certified in Plastic Surgery & ENT
Cosmetic Surgery Videos – USA Plastic Surgery — Dallas – Fort Worth, Texas TX
And that's why I chose to do eight years of residency to be fully trained in ENT (Ear, Nose and Throat / Otolaryngology) before I went on to learn plastic surgery of the rest of the body. That helped me tremendously, because ENT is focused on precision surgery … complicated anatomy … very small and delicate instruments … and delicate procedures. So that's how I was trained.
And as I have evolved as a plastic surgeon, I have always applied that precision surgery … to the rest of the body … and that's what has allowed me to develop innovative ways of doing plastic surgery of the face, breast, and body … and that's what makes my job so much fun.
Plastic surgery is often misunderstood. Yes, of course, it's about looking better, but it's about so much more than that.
"It's not just about looking good …
but it's more about feeling good … about how you look."
Steven J White MD
If I can take that, what you feel is a negative … and turn it into a positive … perhaps even a strong, positive … wow, that's how I make a difference in the lives of my patients. And that's the best part of my job.
I'm asked sometimes why don't you just specialize in one procedure? Yes, I could just do noses. I could just do faces. I could just do breasts. I could just do tummies, but on the other hand, why limit yourself to only one procedure?
To me, it becomes more of a transaction. It's not a relationship. This is a different approach. This is more of a family practice … in a plastic surgery setting. That's what makes it so much fun, to be able to take care of the patients, their friends, and their family over time.
Thank you for visiting my website. I hope you'll take the time to look at the before and after photos, and read the patient comments, see what our patients have to say about their results, as well as the care they received. I look forward to meeting with you so that I can better understand the changes that you hope to make. Thank you so much.
USA Plastic Surgery … Where Surgery Becomes Art™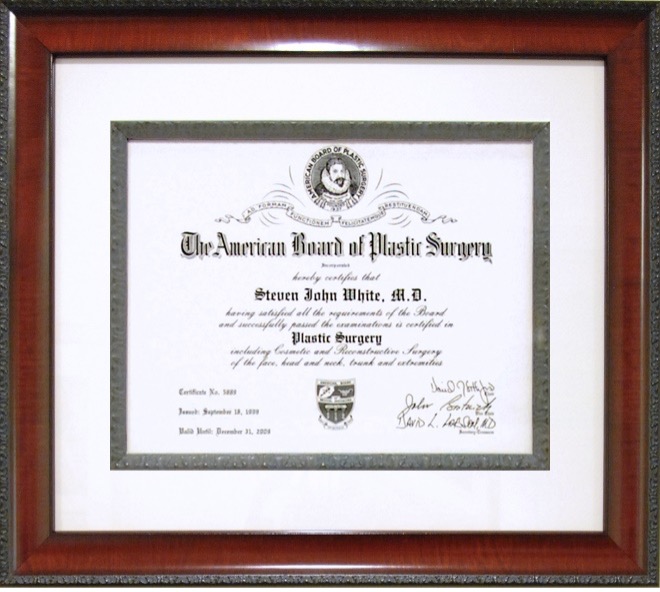 The American Board of Otolaryngology (ENT)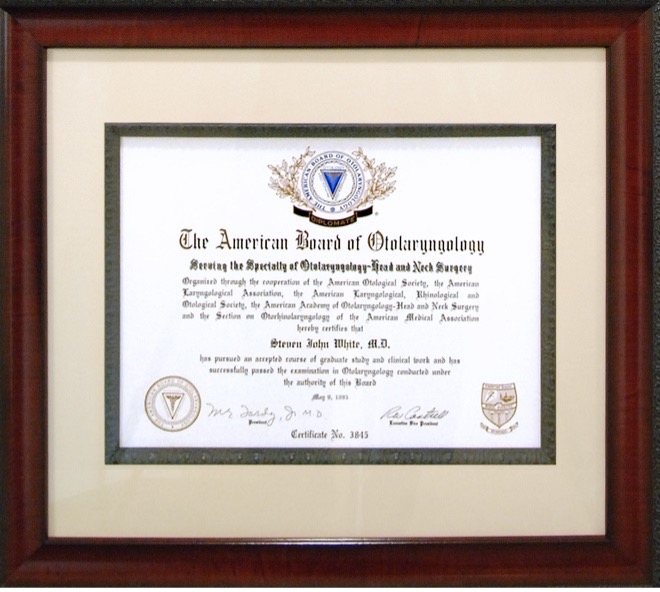 Steven J White MD
Dr. Steven J White MD is honored to be featured in publications as:
(Beyond Black, Plastic Surgery: The World's Top Surgeons & Clinics),
See 3000+ Photos. Read over 1900 5-Star Reviews. Schedule your consultation to Discover the Difference.
Key Points – Dr. Steven J White MD
USA Plastic Surgery, Dallas – Fort Worth, Texas TX
Master Surgeon – 30+ years experience
Double Board Certified – Plastic Surgery & ENT
Both Facial Plastic Surgeon & REAL Plastic Surgeon
Specializing in Face, Breast, & Body Plastic Surgery